The Model 3 has a huge amount of storage within the front centre console, the only problem is, that without some kind of organiser, it's easy to get it messy and hard to find what you need when driving.
Fortunately, there's some cheap and easy to fit solutions available.
The simplest option is a very shallow tray that lets you keep your most needed items in easy reach.
This is an example of a such a tray in use in my own car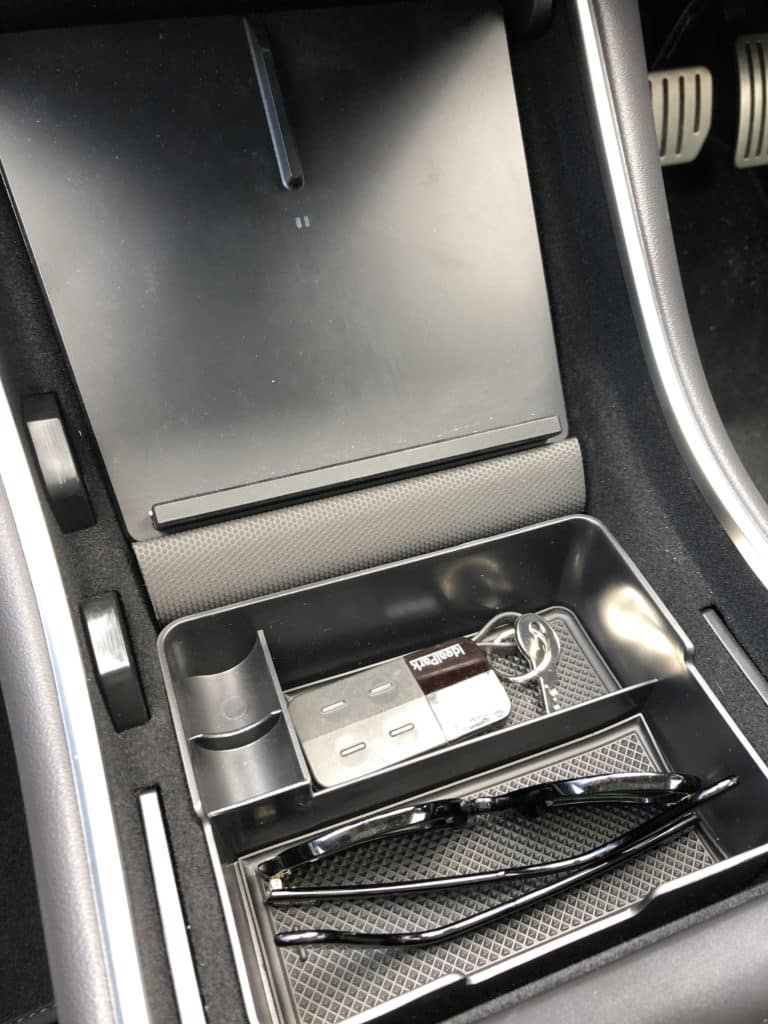 The above can be purchased for just over £10 – Tesla Model 3 centre console organiser tray
The other option is a tray that fills the entire inside of the centre console, there are many options, but here's an example of such a product – Tesla Model 3 centre console organiser tray (deep)
The pattern (Matrix Black) you can see in place of the piano black finish bellow the phone charger, is part of the wrap kit from AO – Details here: How to cover your piano black centre column
For more information on the phone charger and your options: Charging your phone in your Tesla Model 3