One of the first things you might look to change on your Model 3 is to cover up the centre console, the shiny black plastic not only marks and gets covered in finger prints easily, it also can cause glare (light was bouncing right to the sun visors!).
Centre console wraps
One fairly cheap and sort of easy (depending on your levels of patience) option is to buy a pre-cut wrap for the centre console. These come in a multitude of colours and patterns from many different sellers.
I chose Matrix Black from Abstract Ocean. Pricy compared to some options, but they use good quality 3M 1080 vinyl and have great reviews.
This is the finished result in my Model 3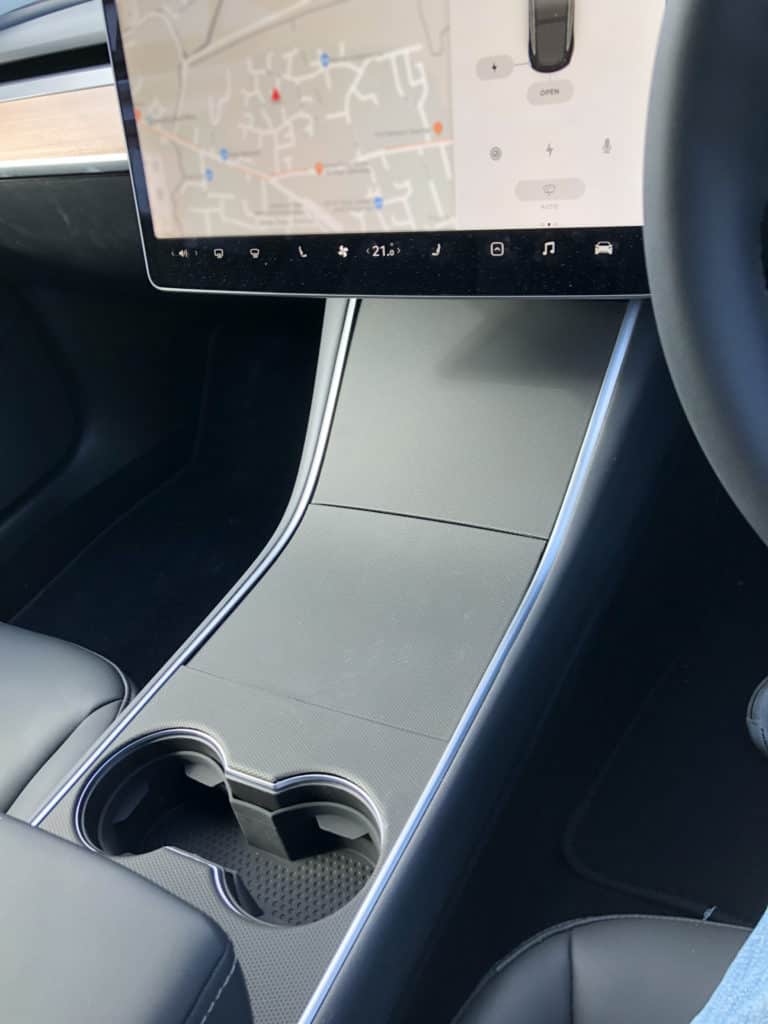 There are now also plastic options are are going to be easier to fit, but you might have some sticky residue to remove afterwards, as they look to use a form of double sided tape to hold them in place.
Dashboard wrap
The wooden dashboard on the black interior is a bit too 80's American SUV for me, so I opted to cover mine in the same material as the centre console, again from Abstract Ocean. Be warned though, this one is tricker, so much so, that AO send you two when you order.
AO's help video shows the wrap being fitted with the dash in place, it's very easy to remove though, so I'd suggest doing as I did and taking it out of the car to do first.
This is how mine came out, it's not perfect close up on the corners, but I think it greatly improves the look of the car.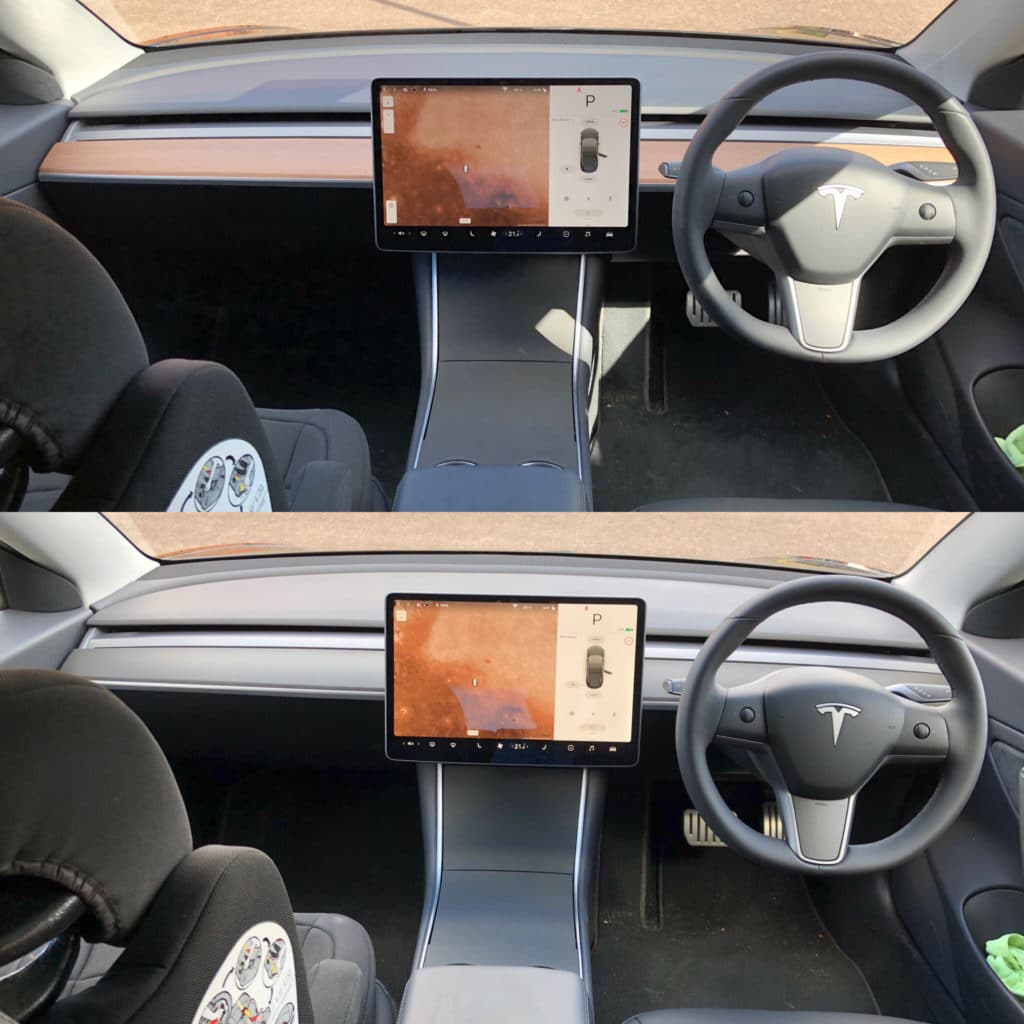 There is also a company that offer an exchange of your dashboard for one covered in the same alcantara as used on the door cards, which looks very smart and is quite reasonably priced.
It's also been noted that the white dashboard has a similar glare issue as the black plastics from the centre console, so still worth considering even if you don't have the wooden dash.
Useful links
Abstract Ocean centre console wrap
DJA Alcantara dashboard replacement
Torque Alliance dashboard covers
Amazon centre console cover (carbon effect)