Yep, you read that correctly.
Seems like the right time to post something like this with most of the world still in lockdown, if your child is as Tesla obsessed as my daughter, they are going to love some of these.
Tesla colouring sheets
What better way to spend time than colouring in some Tesla cars and products
Click here to download from DropBox
I've just created a CyberTuck colouring in sheet for your little ones (or maybe you for some stress relief from your little ones) to come up with there own colour scheme / paint job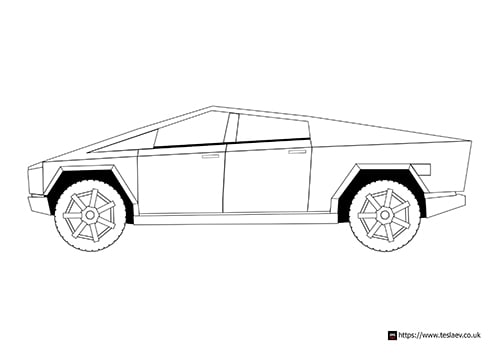 Click here to download the A4 sized image from DropBox
Paper Tesla
Got some pritt-stick to hand? Excellent, you can now have your own Cybertruck!
Make your own Cybertruck
Make your own Cybertruck, with added window smashing Elon!
Make your own Cybertruck with artistic flare
3D printing
If you've got a 3D printer, why not print your own Tesla, Supercharger (for your phone) or even a Tesla coaster.
Tesla Model S
Tesla Model X
Tesla Model 3 / Alternative
Tesla Cybertruck
Tesla Coaster
Tesla Supercharger
Even if you don't have your own 3D printer, you could use a service such as https://www.3dhubs.com